VIDEO REVIEW

You Are Who You Eat, The Revolutionary New Cannibal Diet

"You Are Who You Eat? This is not what you see everyday....a naked lady, and a diet for her....it's funny!"

See man-on-the-street, answer the question, 'What the ... ?' And why he ordered a copy right after the interview.





PURR-FECT COVID CABIN FEVER ANTIDOTE

COMING: Pawprints Live! on Zoom. Fun animal tales by Ina, for kids, parents and pets.
TUNE IN TO INA WITH THE WONDERFUL JAMES LOWE.
KJAG radio and http://kjagradio.com 12:15 Tues. April 14

.

Live streaming to follow.*

Are you going crazy? Cabin fever? Are the kids not asking "Are we there yet?" any more, but, "When can we go to the park?" Here's a perfect antidote for those stay-at-home blues. Pawprints Live! Ina and her stories will make your kids – and you – laugh. And come up with things you can do to help pets and their people. Your kids will be invited to read a story they like to others on the Zoom call. Then Ina will guide them to write a KidPrint and share it with others. Grownups, you may be inspired to write a story of your own.

Join Ina, and help spread the value of reading, writing, and kindness to animals, the planet and each other. Adapted from Pawprints Literacy +, developed for the Jane Goodall Institute originally. See the Pawprints Tail for the story.

*We'll be posting as soon as we have the 24/7 streaming link!

Jump Start Your Book!

IWOSC South Bay Satellite invites you to participate in Ina's motivating workshop -- over brunch

DATE AND TIME: Tues., Aug. 15,
TIME: 10:00 am - 12:30 p.m.
PLACE: El Segundo, CA

A small group setting, good food, plus inspiration and tools to inspire you to dive in, finally, to that book that's been nagging you from the recesses of your mind!

DETAILS AND RESERVATIONS On the IWOSC Facebook page: http://bit.ly/2nttVUj

GLUE YOUR DERRIERE TO THE CHAIR™

A writing workshop to take your book to the next level!
10 MEETINGS WEEKLY WESTSIDE LA.
SAT. MORNINGS BEGINNING SEPT. 9

WHO'S THIS WRITING WORKSHOP FOR?

Writers of fiction, non-fiction, memoir, how-to books.
Jump Start Your Book! (JSYB), alums and others who have been working on one specific book, and want some help with structure, character, detail, story, dialog. And tips/support to stay on track!

LA TIMES FESTIVAL OF BOOKS TO BE INVADED BY CANNIBALS

Saturday and Sunday, April 22-23

Find Ina lurking at IWOSC (independent Writers of Southern California) Booth #131
And Book Publicists of Southern California Booth #933

USC
University Park Campus
University of Southern California
Los Angeles, CA 90089


'You Are Who You Eat' Cannibal Diet's Author Ina Hillebrandt

Agrees Not to Attend BEA in the Flesh

Her Book of Cartoons, Jokes and Diet Tips For the Cannibal – And Civilian – Connoisseur Will Be Present -- At BPSC Booth #1176.

Chicago, May 8, 2016 – After a hard fought dispute, publisher Pawpress is pleased to announce that a settlement with management has been reached. In return for the imprint's agreement to keep author Ina Silvert Hillebrandt and followers of her weight control plan from stalking the corridors of this year's Book Expo, the book will be allowed to appear onsite. At the booth of the intrepid Irwin Zucker, founder of Book Publicists of Southern California, Booth #1176. Author Ina Silvert Hillebrandt will be available for remote – and safe – interviews.




INA APPEARS On CU@USC's TROJAN VISION TV

LIVE AND STREAMING

Tune in for cannibal lore, jokes, history of the book, and other work by author Ina Silvert Hillebrandt. Show will be available soon online. Check our Facebook page for info!

FEARLESS TALK SHOW HOST ROSE COLOMBO INTERVIEWS AUTHOR INA HILLEBRANDT

WED. APRIL 13, 9:30-10:15 AM PST

Talk show host Rose Colombo trades cannibal history and barbs with Ina in a spearited interview. Tune in online if you missed it live, at Freedomizer Radio. And see what Rose had to say about the book and its author:

http://www.blogtalkradio.com/freedomizerradio/2016/04/13/rose-colombo-n-the-justice-clubauthors-cornerina-silvert-hillebrandt

KJAG RADIO WITH JAMES LOWE

Tuesday, April 12, 12:15 - 12:45 p.m. CST

Ina will be appearing with the wonderfully entertaining "Jiggy."
Why? To discuss her new book, You Are Who You Eat. Tune in for diet tips, cannibalia and just plain fun!

Look for the show online if you miss it live. http://kjagradio.com/themic/






YOU ARE WHO YOU EAT, The Revolutionary New Cannibal Diet artist Dedini honored in exhibit at cartoon museum

The Billy Ireland Cartoon Library & Museum Dedini Exhibit, February 13 – May 22, 2016

Columbus, Ohio, February 23, 2016 – Eldon Dedini, the late Esquire, Playboy, The New Yorker and Disney cartoonist whose work lavishly illustrates the new book, You Are Who You Eat, is being honored by the Billy Ireland Library & Museum at Ohio State University at the exhibit entitled, "Dedini: The Art of Humor." Damon Jaggers, Director, says of the Ireland:

I see our mission is as one that brings to light the contributions of artists to the culture of our community.

Ina Silvert Hillebrandt, author of You Are Who You Eat, says about Dedini and the exhibit:

Eldon was a delightful man. Not only funny and terrifically talented as an artist, he was also a generous, warm human being. I am honored to have the book included in the Dedini collection by Jenny Robb, Curator, and the other folks at the Ireland. And I like to think that though he is not here to see the fruits of his labors on our project in the flesh, Eldon is up there somewhere, smiling. And dining well.



Read about the book

Pawpress is proud to announce the birth of our new book YOU ARE WHO YOU EAT, The Revolutionary new cannibal diet

Cartoons, Jokes and Diet Tips for the Cannibal – and Civilian -- Connoisseur

Los Angeles, CA, February 1, 2016– Book Release Date: June 8, 2016. What is You Are Who You Eat? Tongue in cheek diet and lifestyle tips by former chubby pre-teen-cum-Weight-Watchers-consultant Ina Silvert Hillebrandt, with social satire and cannibal jokes by Hillebrandt and her Uncle Dan. Plus, a liberal dose of never before released cartoons by the late Dedini, whose art regularly appeared in The New Yorker, Playboy, Esquire and other journals and venues for decades.

The book is intended to share real diet tips with readers, but more importantly, to make people laugh. Which in reality author Hillebrandt feels is also a great weight control tool. To quote her:

I love it when I can help people who come up to me with questions such as, 'What's the right food for a young athlete before a game?' Answer: 'We've learned that carbo loading is important for enhancing an athlete's performance. So I'd suggest something starchy, like a Nun.'

UPDATE: APRIL 15: Pre-orders now available at Amazon.com, or ask as favorite bookstore.

Panel Discussion for PA-LA

(Publishers Association - Los Angeles Chapter)


Topic: YouTube (and more Social Media) Video for Authors
May18, 2016

HOW TO CREATE AUTHOR VIDEOS FOR YOUTUBE, AND OTHER SOCIAL MEDIA – AND SELL MORE BOOKS!

A Panel Discussion for PA-LA

DATE: Wednesday, May 18, 2016
TIME: 7:00-9:30
PLACE: Veterans Memorial Building, 4117 Overland Avenue, Culver City

Have you got a new book – or a vintage treasure whose sales you'd like to reinvigorate? YouTube is one of the best vehicles to get your work – and you – out to the world. And this panel is extremely well versed in how to create author videos that make books and authors shine. They will be sharing nitty gritty details of how you can do this yourself, at a fraction of the cost you'd expect, with the easy-to-use tools available today. We'll also be talking about using videos in social media -- an explosion of opportunities this panel will help you navigate.

Panelists: Gerald Everett Jones, http://www.GetPublished.guru, Lori Marple, http://www.runkeeproductions.com
Moderator: Ina Silvert Hillebrandt, http://InasPawprints.com, http://YouAreWhoYouEat.net

Check out Ina's Blog:
http://InaTheMemoirCoach.com/Blog.html
New Tales by Ina, Plus Writing Tips on Creating Memoirs/ Fiction that are
fun to read, and to write!

Pawpress announces the birth of our new book,
"Wine, Women, Whispers"
By Alon Mintz

Edited and Designed by Ina Hillebrandt




<![if !vml]><![endif]>
Ina co-designs and facilitates the Living History Project at UCLA


Read the Story--See Photos Read the Press Release
Read the Article in Not Born Yesterday

<![if !vml]><![endif]>
<![if !vml]><![endif]>
<![if !vml]><![endif]>

News! Pawprints Writing Club Seniors Perform Onstage at WEHO Book Fair!

<![endif]-->

New Pawpress release Stories From The Heart, Vol. 2, hits Bestseller List on Amazon.com!

See the Amazon.com bestseller site

<![if !vml]><![endif]>



Read the press release See Pawprints on the Amazon.com Top Seller list


Read the article

Read the press release

Read the review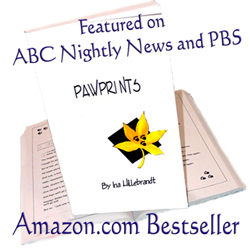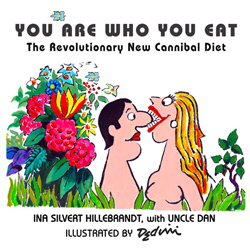 BUY YOUR COPY NOW!
From amazon.com, bn.com, Dieselbooks.com, or ask at your favorite bookstore.