Stories from Kids - N.Y.



NEW! "Tails" from the Animal Wellness EXPO at the Rose Bowl.



See the whole Kit and Kaboodle -- Pawprints Kids' Stories Archives

Kindness to Critters --Join Us!




Critter Kindness Poster

Your stories -- Enter our

contest

, and you could see your stories on our site! Plus win prizes.

Your drawings and paintings
Your photos with you and your pets, and other animals
Story Starters -- see below, and the next page for ideas
NEW! Fun Stuff from InasPawprints!
Official Pawprints Stuff! Lots for dog and cat-lovers! And all purchases help us help kids and animals! Check it out! Just a few goodies below.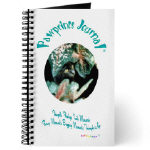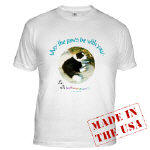 Ina with her first cat, named Velvet, because that's how soft his fur felt. (Read Poem)
How did your (or your friend's) pet get its name? Did it turn out to really fit the pet? Do you and your family still think the name fits? What does the pet do to live up to its name?