Do sit a spell. We have books and gifts for writers and animal lovers, free writing tools and classes plus individual coaching for writers of memoir and fiction.
We also have special programs for pet-loving kids, to help expand literacy and kindness to animals, plus an easy to use curriculum guide for teachers and parents. And check out brand new questions from Virtuoso Vet Dr. Barry Baum, where you can submit your own questions on pet care!



Have a good time! When you leave, tell a friend, and come on back!
PAWPRINTS NEWS! Periodic bone mots, Dr. B's pet care tips, your stories, Ina's stories, photos and more!


Sign up for our FREE NEWSLETTER, delivered directly to your inbox! Just click the link to e-mail us. Be sure to put "Newsletter" in the subject line!
Sign me up!
PAWPRESS
Books
and Gifts!





NEW!
GIFTS to aMUSE writers!




Anna's Salty Sayings

Ina's Sea Lion Line

GIFTS for animal
lovers!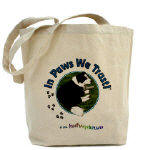 SERVICES
-- Literacy Plus - Kids'
Literacy and Kindness
to animals program
-- Education
-- Dr. Baum, Vet
-- Writing Workshops
-- Shows


Keys to En-Lightened Employee Morale and Productivity, for:
* Business
* Government
* Health Care Providers
SPECIAL:
Prevent
CareGiver Burnout!

Contact Us for info



Critter Corner


Visit our friends at FUPPPS -- the Federation of Unacknowledged Partnerships among Pooches, Pussycats and Sturgeons.
Support
Same Sex NIPtuals for critters!



When fires and hurricanes hit, pets and wildlife are severely affected. Click the flames to see how you can help.
NEW! How to provide for your pet in case of serious illness or death


GREAT ANY DAY GIFTS!
All on Amazon.com, BN.com, Borders.com, or ask your favorite bookseller. Check for specials on
free shipping.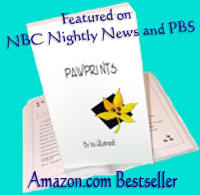 "Pawprints" by Ina Hillebrandt makes a great Anytime gift for animal lovers!
Read a Story .
See Ina on WXEL-PBS on "Pawprints"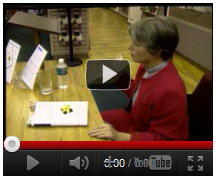 WilB does a Pawprint in Hip Hop




"Pawprints" Hits
Best Seller List!
Featured on ABC Nightly News
Featured on Lillian Brummet's "The Muse: radio podcast:

Writing Programs for Kids and Grownups

More on this site about memoir and creative writing for adults:

cHECK OUT NEW AND ONGOING WORKSHOP OPPORTUNITIES

Are you a librarian interested in a lively program for your community?

CHECK RESPONSE TO
Ina's Memoir writing workshop sponsored by the
Burbank Public Library

The books and programs that make kids want to write, stop scaring pigeons and kicking
their friends.


Founder Ina Hillebrandt at Pawprints Jazz event with Pawprints Honorary Chair Ed Begley, Jr.





ABOUT

OUR KIDS' PROGRAMS

Helping young students build reading and creative writing skills, while they also learn life science lessons, kindness to animals, the environment and each other.

And enriching the lives of seniors through memoir and creative writing plus Spoken Word performance workshops!

"I really think 'Pawprints' is a new form of great literature -- 'Catalytic Literature.' It has the power to change the way students think about animals, and about reading." Maxwell Yerger, Reading Specialist/Trainer and Science Teacher, N.Y.C.

"Thanks, Ina for all that you do." Hans Cole, Deputy Director, Roots and Shoots, Jane Goodall Institute

"Do we have to stop reading now?" 7-12 year olds at WOW campfire (national program)

"Makes my week!" Pawprints Senior Writing Program students

For

Educators and Parents


ABOUT LITERACY PLUS PROGRAMS
Curriculum Guide
FREE LESSON PLAN
ON-SITE Youth PROGRAMS
SENIOR PROGRAMS
Revised with added material
© 2007 by Ina Hillebrandt

Read more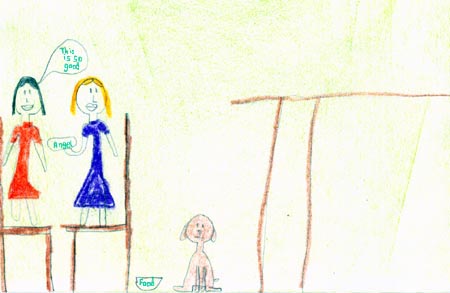 From "HOOKED ON DOG FOOD"
By Karen L., age 8 1/2, and
Cynthia K., age 9
As told to Rachel L., age 10, and
Ina Hillebrandt, age,
none of your business
Illustrated by Sophia L., age 10

CHECK OUT A BRAND

NEW KIDPRINT FROM THE UK




Like what you see on our site?
Tell a friend!
HAVE A BOOK YOU'D LIKE TO GET PUBLISHED?

For the first two books in our subsidy publishing series Please look to your left.

Below: Representing a new service for authors from Pawpress -- help in setting up your own imprint,
along with editorial and book design plus marketing services.

Be sure to check out
"The Angel Chronicles,"
a love story and murder mystery with a connection to another plane, by J.K. Johnson. A great read that readers say heals the hurts of losing a loved one, too!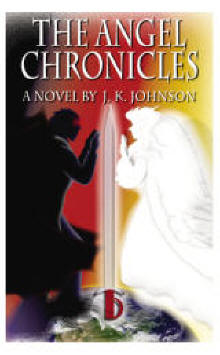 Press Release--Chrystine Julian
"Chrystine Julian's poems carve out a space for themselves...one surprising slice at a time. Even the short pieces are mighty in meaning and insight. From the very few lines that embody a world view of trees to the vulnerability of passion and love, Chrystine manages to touch the heart, and intrigue the mind. I highly recommend her lovely book of poetry, 'Meandering Mindfulness.'"

Ruth Light, Women's National Book Association

GREAT MOTHERS DAY GIFT -- NEW MEMOIR WRITING SERIES

And, check out our
New site devoted to Memoir Writing!
Check out our new YouTube Channel --
Fun videos, Pawprints
Senior Memoir Performers
Now available:
"Memoirs, We've Got Memoirs!"
A new live show by Ina and the Footprints gang
New! Writing Tips and Tales on InasBlog and archived Podcast. from 5/20 on Lillian Brummet's Conscious Discussions show
Also see tips in
BottomLine.com.
Videos on PBS and online
New Memoir Writing Workshop
June 17, famous Castle at the Green, Pasadena
Got a story to tell? Want help? Check our free tips 'n' tools: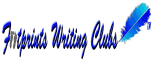 Media -- Press Releases/Reviews


GREAT GIFTS FOR
PET LOVERS!
and
Writers!CafePress/PawprintsShop


Animals are also suffering from the devastating earthquake in Haiti. You can help!

Ina's designing a new line of fun and inspiring products for writers like Anna Hager, who writes, "Being a writer is like being a two year old sitting on a potty...Click above to find out why!

L.A. Kids--Come to a Pawprints Creative Writing Workshop July 23
Memoir Writing and Publishing Tips
Interview with Ina, reported on Bottomline.com,
part of
Boardroom.com

Ina is also available as a writing coach by phone or e-mail.
Sneak a peek at Pawpress' new book by poet and performer Chrystine Julian, Meandering Mindfulness!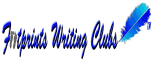 New! Ina's offering coaching, live or remote, for memoirs and fiction writers, for writing teachers. Hot tips, motivating dialogs! Free tips in article in BottomLine.com.

Work with Ina one-on-onee

New! Living History Project at UCLA
Story and Photos
Press Release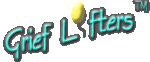 The Un-Workshops
Media -- Press Releases/Reviews
Large turnout threatens copy machine
at Ina's Memoir writing workshop
NEW

--


FAIRY TALES FOR GROWNUPS
Like what you see on our site? Tell a friend!
Ina is also available as a writing coach by phone or e-mail.
New! Ina's offering coaching, live or remote, for writing teachers.Free tips in article in BottomLine.com.

Work with Ina
one-on-one.
Sneak a peek at Pawpress' new book by poet and performer Chrystine Julian, Meandering Mindfulness!
New! Living History Project at UCLA
Story and Photos
Press Release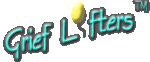 FREE!

Creative Writing Tools --
click the owl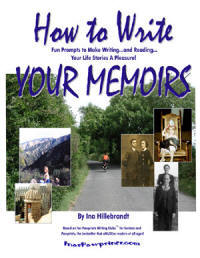 GET YOUR BOOK NOW!
PRICE GOING UP JAN. 1!

A great gift for yourself, your parents and grandparents. Create a treasure that family, friends and
even strangers will love!
Perfect companion to "How To Write Your Memoirs" by Ina
"Stories From The Heart, Vol. 3
More Enchanting Tales and Imagination Tools To Help You Write Better Memoirs..."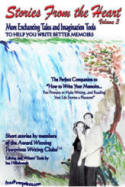 By Ina Hillebrandt
Cover at by E. Meyer
Contributing Authors:
Sophie Chudacoff
Eliza Crawford
Sunny Glasser
Mary Lyday
Jane Madeline
Henry Markosian
Kay Roberts
Laurel Shapiro
Louis Weinstein
Howard Westley

Boy did we have a launch party!!
De-tails
Another Ice Cream Social/Spoken Word with Music Show!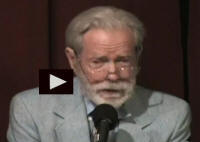 Press Release


See the authors read Selections from the book

Also check out Stories From The Heart, Volume 1

!



Go East! Our first subsidy book, contains tales of political intrigues leading to the birth of what is now the largest oil company in the world, Saudi Aramco, roles in the American-Saudi collaboration played by historical characters Lawrence of Arabia, "Sinjin" Philby, father of notorious double agent Kim Philby, and seeds of Arab-American conflicts as well as mutual support in the early years of oil in the Middle East...and a whole lot more. Penned by Charles Tichenor, a witty and scholarly 89 year old!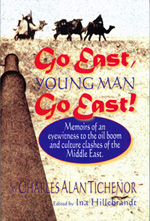 Below is the second in our subsidy book series. "Sensual Spirit." which has been delighting poetry lovers and newbies to the field alike.

Someone on your list who likes sensuality?
Pawpress is proud to announce books by authors of memoirs, POETRY, spiritUALITY AND MORE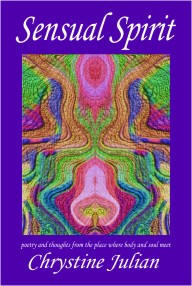 Read sample poems
Read press release
Called a modern day Rumi, Chrystine Julian's unique, sensual voice appeals to poets as well as people who simply enjoy fine writing. Her messages take the reader on a flying carpet ride to places inside the soul. A thorough treat on many levels!
A new book by Chrystine Julian
Meandering Mindfulness...
Poetry from the place where wander and wonder merge